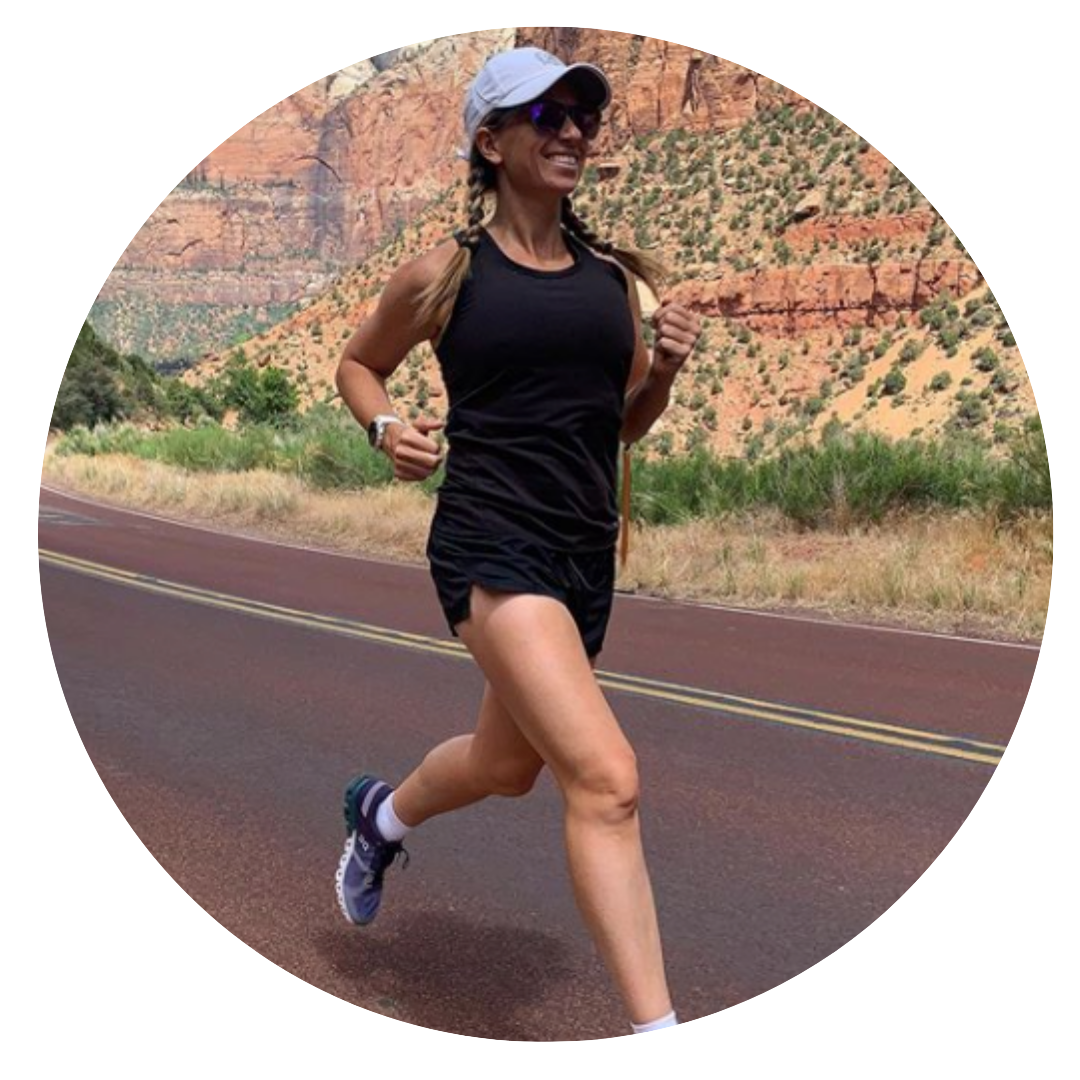 Rhandi Orme
-September 8, 2020-
Strides are sneaky little buggers that when done consistently and properly can really help you get faster and improve your form. I love them because they feel a bit like a hack. Yes, you've got to go fast but you only need to do them for 15-30 seconds and we can all wrap our brain around that.
Here's why:
Strides put speed into our training without us needing recovery the next day. Oftentimes we need a day of rest or recovery after a hard track or tempo run. If you are doing strides right, you shouldn't need that.
Strides help with form and body mechanics. When you are running fast but you aren't tired, it's a lot easier to focus on and maintain good form.
Practice makes perfect (errr better that is). The more we practice, the better we are able to perform on race day. Consistency with strides will help with hard workouts and race day efforts.
Strides can loosen up the legs after long runs. They get the blood flowing and it's a big mental boost to finish a long easy run with a bit of speed and a reminder that you can run fast too (hello bonus confidence booster).
Here's how to do strides:
Do strides directly after your easy pace runs.
Find a flat, even place to run them.
Designate a time and amount for each stride. Example 8 strides for 15 seconds or 6 strides for 25 seconds, etc. *Start with 15 seconds of you are a beginner. Don't go longer than 30 seconds.
Build up your speed, starting fast but accelerate into your full speed. The full speed goal should be about 90% of your max effort.
Fully recover between each stride which should take 90 seconds to 2 minutes.
Focus on staying relaxed and calm, thinking about your form- strike on your toes, relax your shoulders, engage your core. Try to stay "zen".
How often? 2-3 days a week
Do you do strides? Do you like them? What have you found works for you? When I coached cross country we would do them barefoot in the grass and that's a super fun variation (and you don't need to be on a cross country team to do them that way). Finish your easy runs feeling like a speedster and get those strides in!
For more running tips and advice follow Rhandi on Instagram @run_rhandi_run
View this post on Instagram