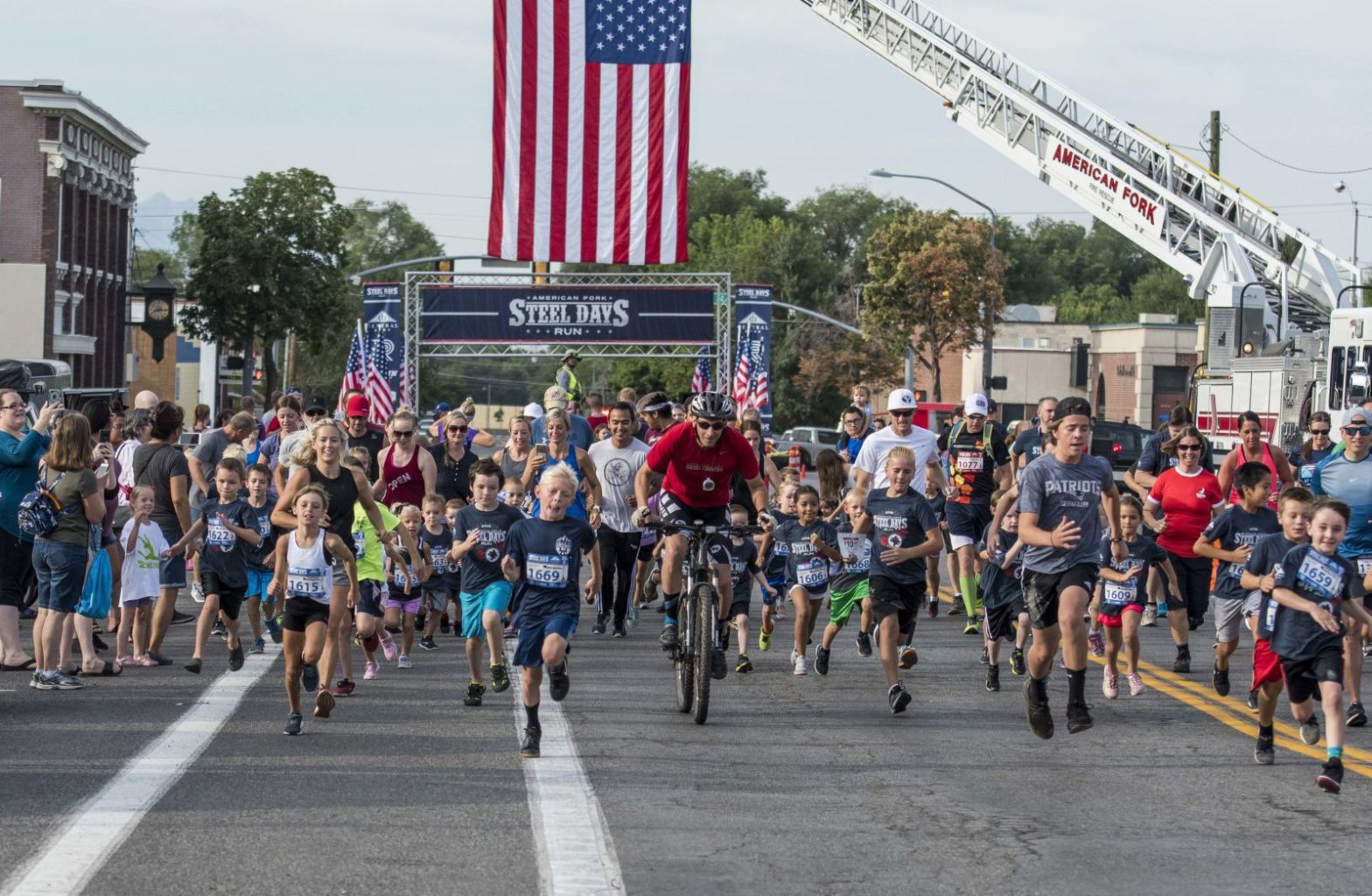 #RUNSTEEL
#RUNSTEEL
REGISTER
STEEL DAYS RUN!
We invite you, your friends and family to the 2021 AF Steels Day Run! Run the 10K, 5K or 1/2 Mile around the beautiful city of American Fork.
For over 100 years the city of American Fork has come together to celebrate its history, achievements, business community, and residents. This year celebrates the 76th Anniversary of The American Fork Steel Days.
Feel the spirit and history of American Fork in this historic, community-centered event. We at Runtastic Events are proud to be apart of the American Fork Steel Days.
Make the Steel Days Run a part of your family's tradition this year!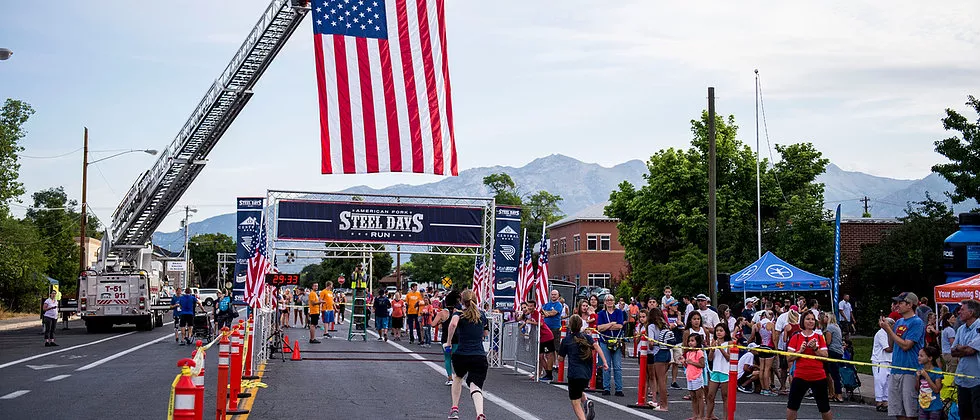 Start Time
10K: 7:00 am
5K: 7:10 am
Kid's Run: 8:15 am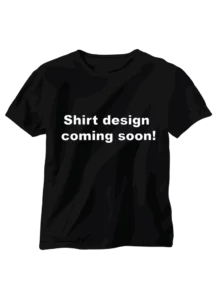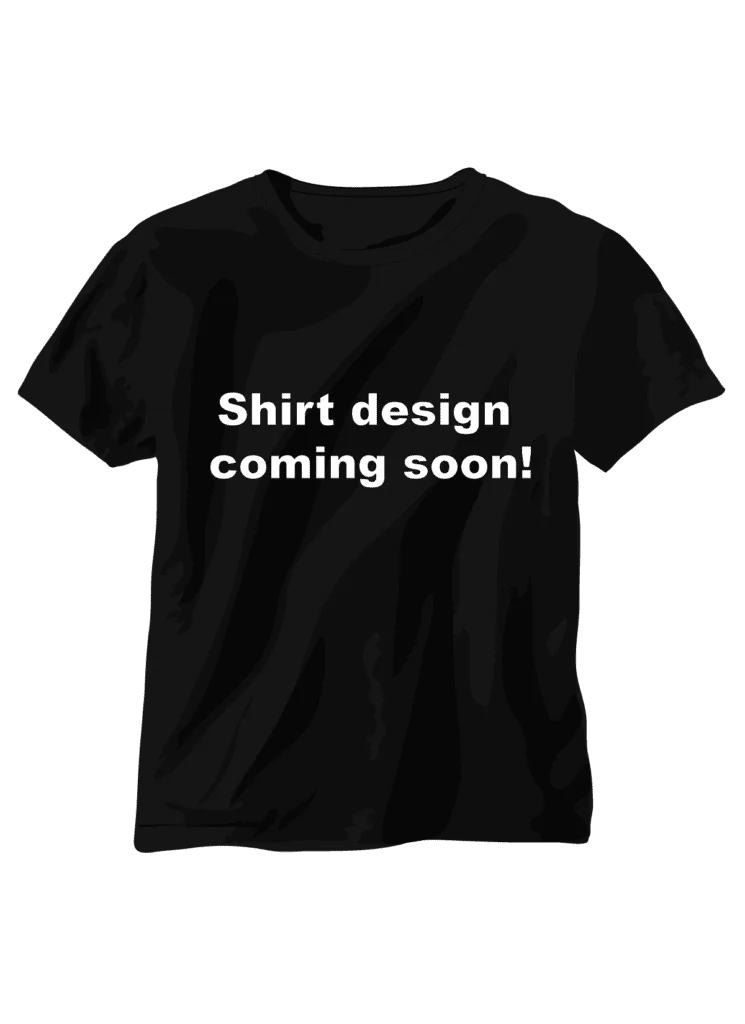 A friendly reminder that online registration closes on Friday, July 9th at 7 p.m.
Sign up online or at the Packet Pick-Up. There is NO day of registration for the 10K and 5K. There is day of registration for the Kid's Half Mile Run.
Sign up a child (ages 1-12) for the Kids Run online or at blue Runtastic info tent Race Day from 7 a.m. to 7:45 a.m.
Facebook Discount
During registration make sure to use the Facebook share option for $3 off registration.
Friends & Family Discount
You will receive an automatic 15% off when you register 4 or more people at the same time.
Packet Pick-Up
Where: Runtastic Events Office – 50 N Center St. American Fork, UT 84003
When: Friday, July 9th, 11 a.m. to 7 p.m.
Please pick up your packet, bib number, shirt, and race swag at the packet pickup the day before the race. You must have a photo ID to pick up your packet. You may pick up someone else's packet if you have a copy of their photo ID.
Packets will NOT be available to pick up the morning of the race. If you are for some reason unable to pick up your packet please send us an email at info@runtasticevents.com.
No day-of registrations for the 10K or 5K. There is only day- of registration for the Kid's Run.
Table of Contents
Before the Race
Start Times
Timing
SWAG
Finish
Awards
Rules of Competition
Safety & Accommodations
Course Maps
More information on these topics in the runner's guide.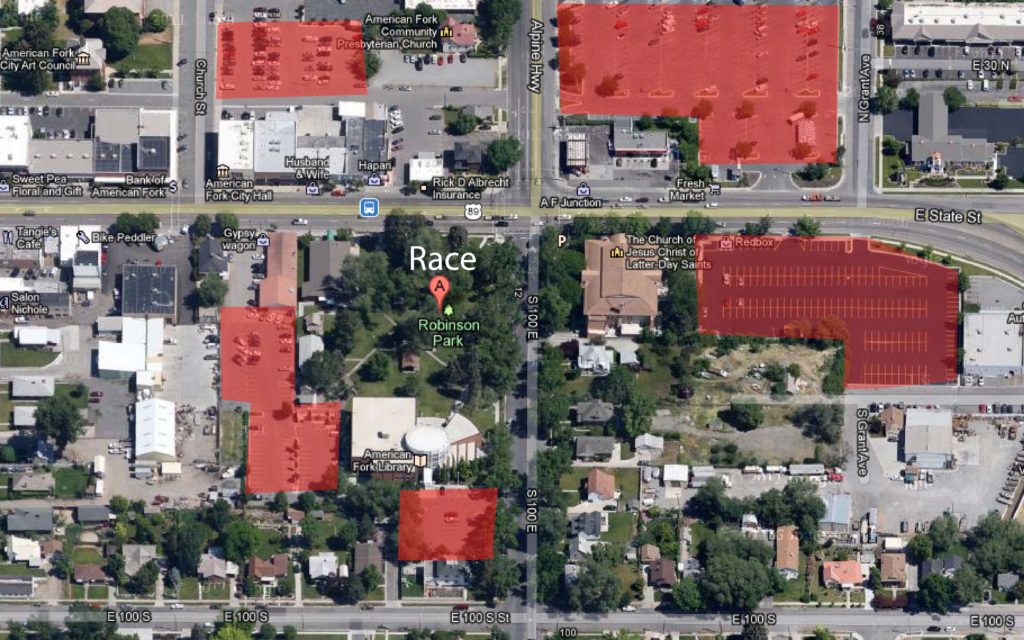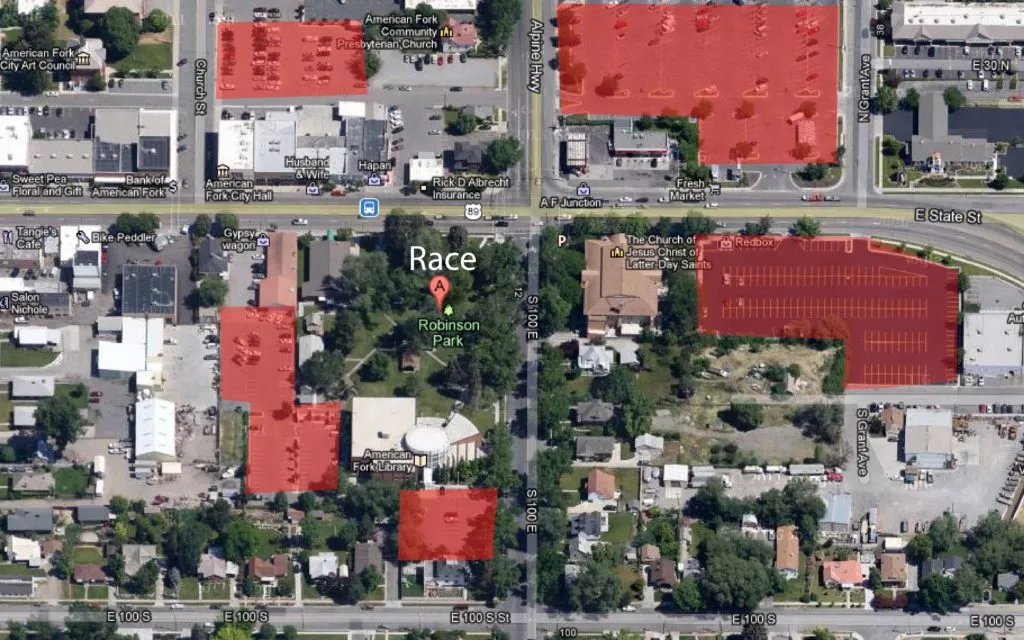 RACE AMENITIES
Photos
Flo-Foto is by far one of the best in the event photography industry! Look for photographers at the start line, along the course, finish line, photo backdrops in the runner's corral, and awards stage. We are providing your social media pictures for free.
Social Media size photo download: FREE
High Resolution photo download: $1.99
Timing & Bibs
The Steel Days 10K, 5K, and Kid's 1/2 Mile Race will be professionally timed. The chips will be attached to the back of your bib number. Please don't wrinkle or stuff the bib in your pocket.
The first 3 places, male and female, will be determined by gun time (regular timing). All other awards will be determined by using Chip Time.
Gun Time is the time elapsed from the sound of the gun to the finish line.
Chip Time is the real time from when the runner crosses the starting line to crossing the finish line.
Results are available in the following ways:
On Screen at the Results Trailer
Personal Printed Result at the Results Trailer
Online at Results
Note: If you alter or damage your chip your time may not be read correctly. Wear your bib on the outermost layer of clothing.
Overall
The top three finishers, male and female of the 10K and 5K will receive a free entry into the 2022 Steel Days in their respective categories as well as the following prizes: TBD
Award Ceremonies
5K Overall: 8:00 AM
5K Age Group: Pick up by award stage.
10K Overall: 8:30 AM
10K Age Group: Pick up by award stage.
To keep in line with social distancing we will only be having award ceremonies for the Overall Awards. If you have placed in age group please pick up your award at a booth by the award stage.