Run anytime and anywhere.
Run on your own time.
Run Runtastic Virtual.
LEARN MORE

LEARN MORE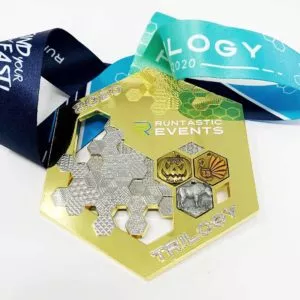 Admit it! We just run for the BLING! There is nothing quite like a medal being put around your neck after you cross the finish line.
Run 3 Runtastic 1/2 marathons in a calendar year and receive our unique Trilogy medal, great for your collection!