Outrun Extinction
We invite you to the first-ever Virtual Dino Run! The Dino Run is a virtual opportunity to run our popular Dino Half that takes place in Vernal, Utah. The Dino Half was created to enjoy the amazing sights and sounds of historic Vernal which was dubbed Dinosaurland by no mistake. It is home to the largest quarry of prehistoric Jurassic dinosaur bones!
This year we want everyone to experience prehistory by participating in the Virtual Dino Run. You can run the Half Marathon, 5K or Kids Run! Every three years we celebrate a Dinosaur era. This is the second year of our Triassic era and our medal this year showcases the Coelophysis. The Coelophysis was a small, slenderly-built, ground-dwelling, bipedal carnivore, that could grow up to 3 m (9.8 ft) long. Coelophysis is one of the earliest known dinosaur genera.
Don't let this race go extinct! #rundino
Date & Location
December 30, 2020
Run anywhere and anytime
Distances
Half: 13.1 miles
5K: 3.1 miles
Kid's Run: 1.5 mile
Current Pricing
Half: $28.00
5K: $28.00
Kid's Run: $28.00
Time left to register:
27 days
Pricing Schedule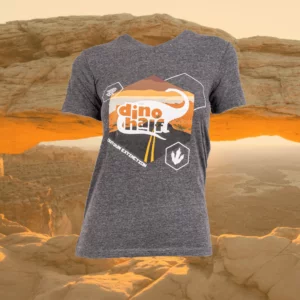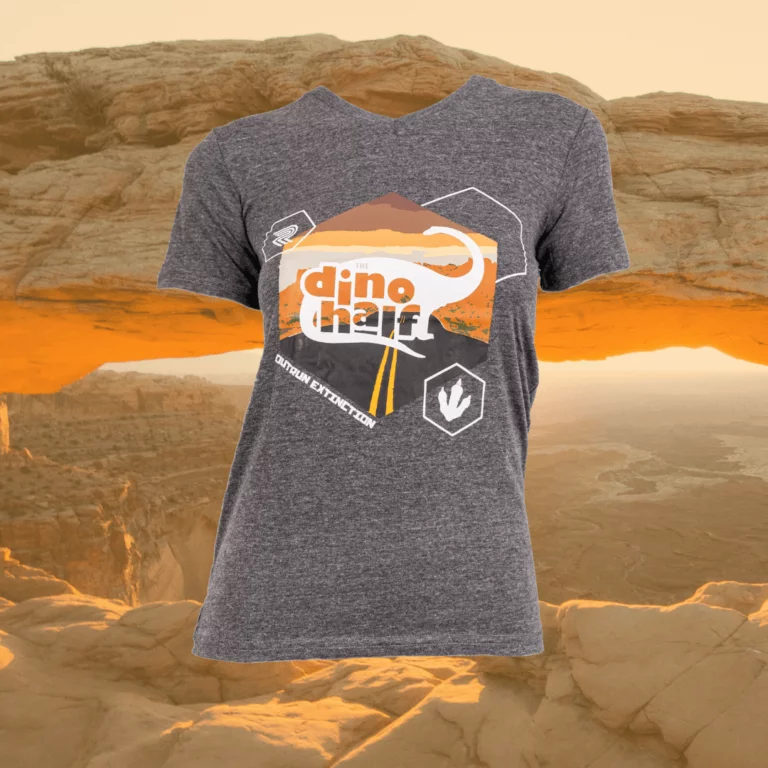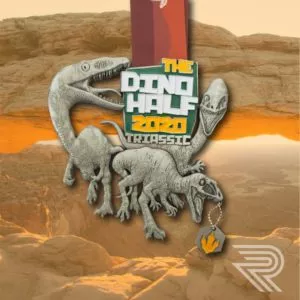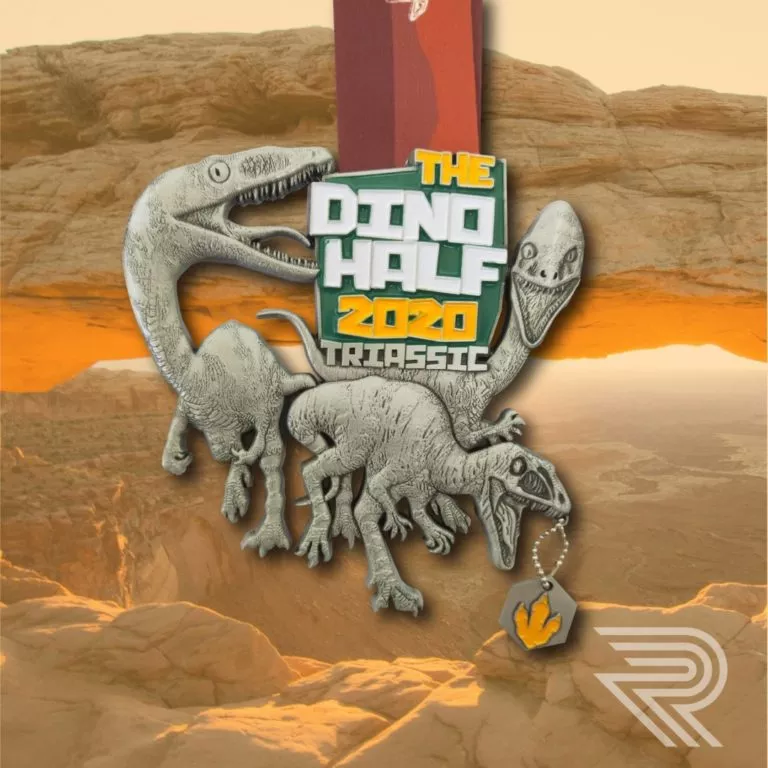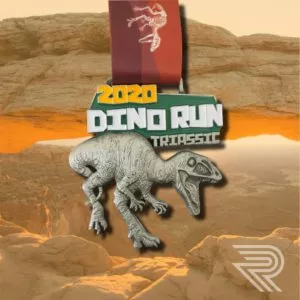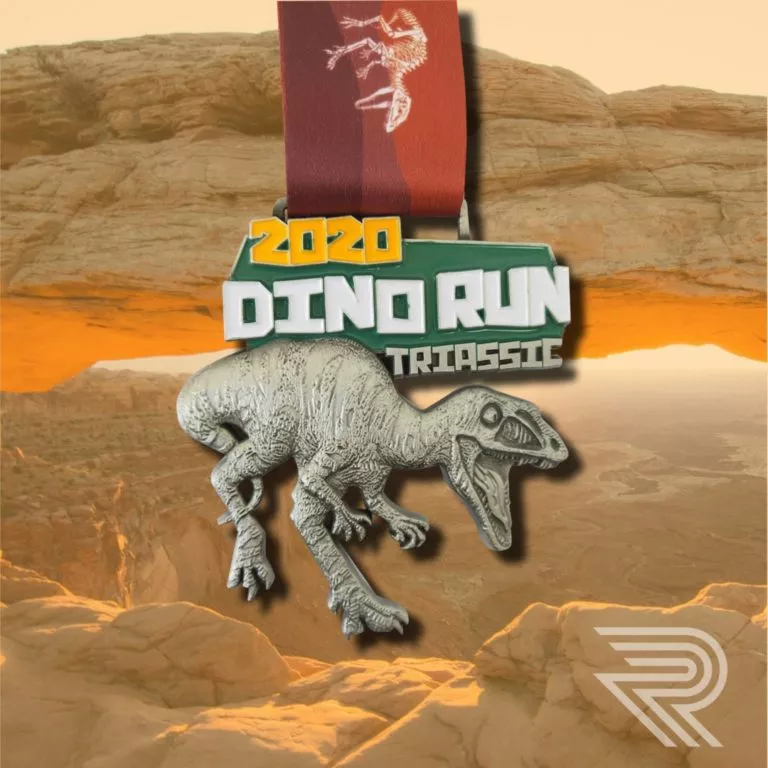 How to Complete the Virtual Run
Download your Digital Race Bib
You will be able to access them in two ways. One way is through your Profile under the Upcoming Events Tab through the View Pre-Race Bib link.
The second way is via the Pre-Race Bib tab on your Registration Management page by logging onto RunSignup, navigating to Profile > Upcoming Events > Manage Registration > Pre-Race Bib.
Submit your Virtual Race Results
For tracking your distance and time, you can use whatever app or system that works best for you. All we need is the finish time. Your confirmation email will have a link to register your race results. Submit your results: Here
Shipping
Your Finisher Medal, Shirt (Optional), Decal, Temporary Tattoo will be mailed out to you. Depending on your finish date.