Race Description
Did you miss the 2019 Dino Half and race medal? Join us as we Outrun Extinction for the Virtual Dino Half 2019 Flashback and qualify the Triassic Trifecta medal!
The Triassic Trilogy is a three-year race series for 2019, 2020, and 2021. Each year's medal will feature a different dinosaur from the Triassic period – this year is the Tanystropheus!
Once registered, we will mail you your race packet which includes your race bib, medal, and participant shirt. Happy racing!
* The Triassic Trilogy only applies to the Half Marathon, so make sure to register for the Half in 2020 and 2019!
Note: Virtual Races are not available internationally. The Virtual Dino Half is currently only available in the United States. Check here for further updates.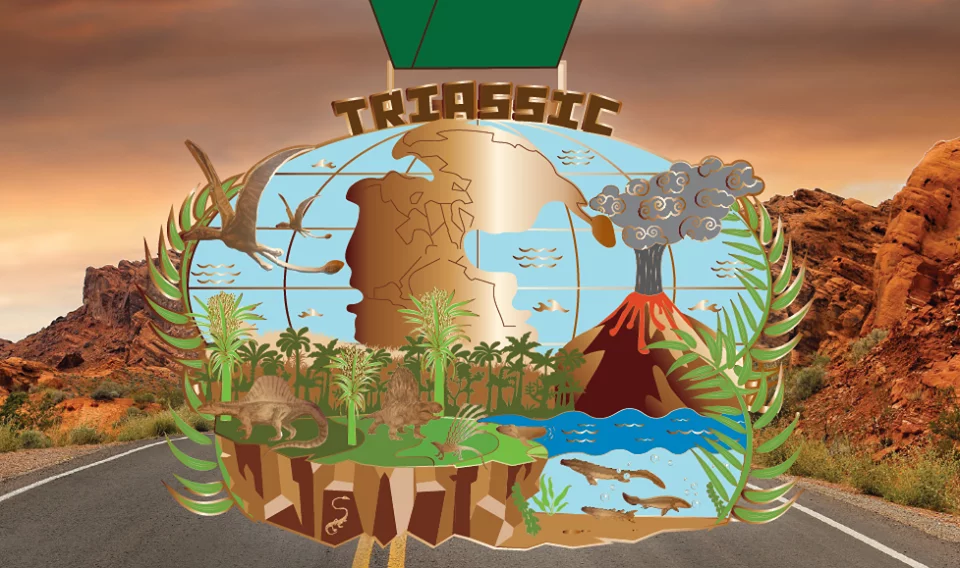 Don't let your shot at the Triassic Trifecta go extinct!
All good things must come to an end…including the 2019 Virtual Dino Half Flashback! You have until the end of the year to register and complete the virtual race to earn the 2019 medal and qualify for the Triassic Trifecta!
Note: Virtual Races do no count toward a trilogy medal. It only allows for the Triassic Trifecta Medal.