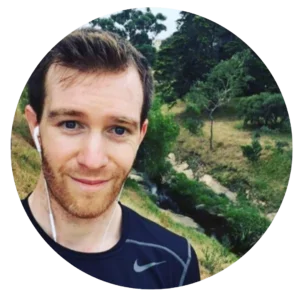 Brodie Sharpe (Physiotherapist)
-July 21, 2020-
Being a physiotherapist and treating runners since 2012, I am constantly getting two complaints from runners. One, how do I minimize my risk of injury, and two, how do I run faster! Being the host of The Run Smarter Podcast I have the opportunity to interview top performing coaches and pick their brains on elevating running performance. So I thought I would share my 3 tips to help you run faster.
1. Interval training once a week
A lot of runners out there stick to the same pace during a training run. Your body gets used to a certain pace if you do not shock it out of rhythm. Try an interval session and slowly progress duration and intensity. A nice introduction would be 5 minutes jog, 1 minute fast run for your weekly short run sessions.
2. Hit the hills
Now running uphill will put more strain through your calves but this acts as a type of plyometric training that the body will adapt to and become stronger. If intervals are not right for you then starting with some gradual hills and building upon this will make you faster. A hill session once every 7-14 days will help keep the body guessing.
3. Increase your strength training
This is my bread and butter. Some great research from Richard Blagrove has shown that heavy resistance training and plyometrics 2-3 times per week can increase your anaerobic capacity. This means you can increase your performance during mini surges within a race and of course those finish line sprints. Additionally, your running economy will improve by 2-8%. I have included one of my favorite exercises for you to try, the Bulgarian split squat! This can be done with bodyweight or with added resistance. Start with 3 sets of 8 on each side and progress every 2 weeks to help elevate your performance.
View this post on Instagram
For more running tips and advice follow Brodie on Instagram @brodie.sharpe and listen to The Run Smarter podcast on iTunes, Spotify, or anywhere you listen to podcasts.