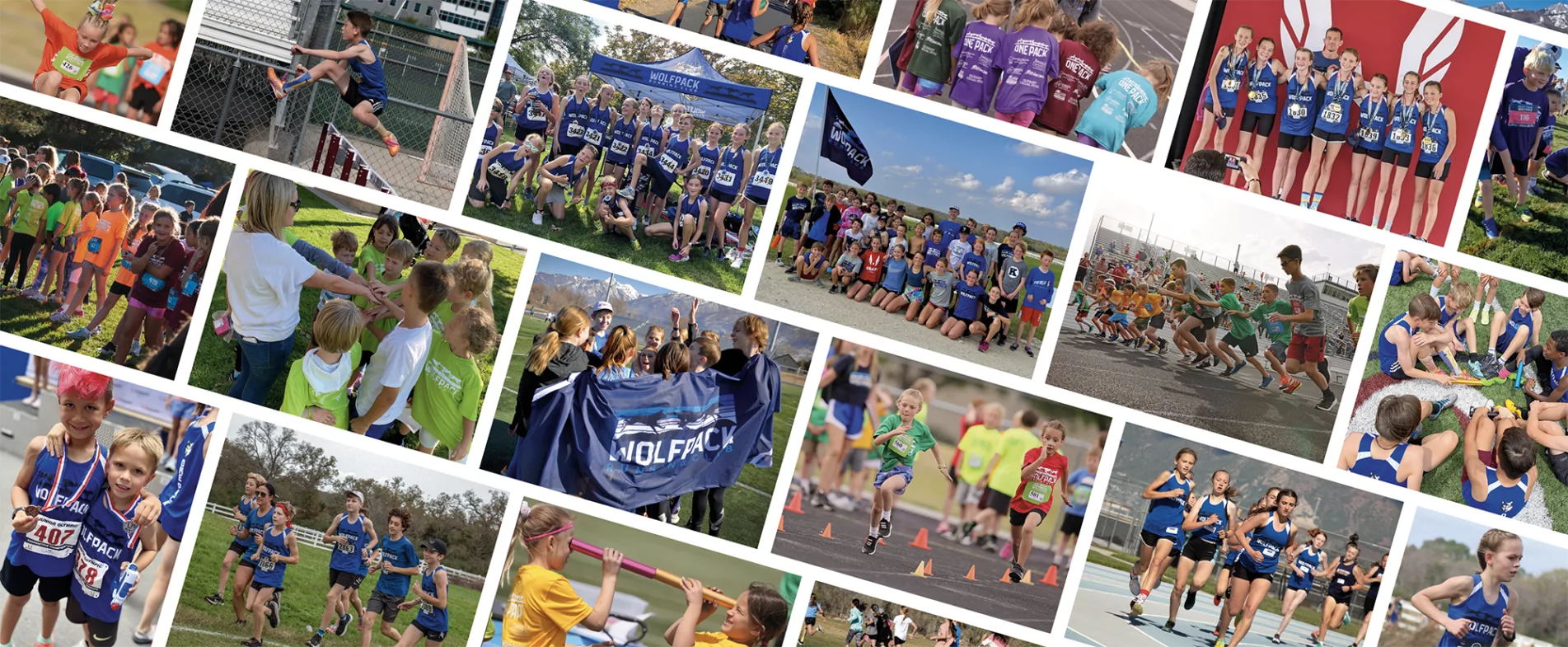 Wolfpack Running Club
Support the future of running
Runtastic Events has partnered with Wolfpack Running Club to help support the future of running in our community. 
For every registration, Runtastic Giving will donate $2 to Wolfpack running club on your behalf. During registration, you will be able to make a donation separately and in addition to the Runtastic Giving donation. Help us reach the goal of $2,500 this January by taking the plunge. You can help support the young athletes of our community! Every donation counts.
To learn more, visit Wolfpack Running Club.
Wolfpack Running Club is a nonprofit USATF running club that focuses on building the mental and physical strength of youth athletes through track & field and cross country.
Our Wolfpack Elementary Program provides a safe and exciting way for kids in kindergarten through 6th grade, of all skill levels, to enjoy the physical and emotional benefits that come from running and belonging to a team. They learn through game-based workouts, fun lessons, and a primary focus on individual improvement while building the foundations of being part of a team. We host two meets each season with the opportunity for some athletes to also compete at state meets. Our Elementary teams are in Draper and Sandy.
Our Competition Team is geared toward athletes in 3rd through 8th grade who would like to compete at USATF state, regional, and possibly national levels in track and field and/or cross country. We focus on racing strategies, mental strength development, and goal setting within a fun environment. Practices feature core and agility work within a comprehensive training plan that enables athletes to peak at specific times throughout the season.
Our team boasts multiple state, regional, and national champions. In 2021, our 11-12 girls cross country team took home a national title… despite hail, high winds, mud, and tornado warnings. (link to story:  https://www.ksl.com/article/50319747/utah-youth-cross-country-team-wins-national-championship)
In 2022, our competition track & field team was the Utah state and Region 11 Track & Field Champions. We had 20 individual state champions among various events, 12 state champion relay teams, and our athletes broke four state records. Six of our athletes competed at the National Championships, including Teagan H. placing 6th in the 3000m and Adria F placing 1st in the 3000m!
In December 2022, our 13-14 girls cross country team took home a national championship title. 19 of our athletes placed in the Top 100 in the Nation and 6 were given the title of All-American. 
The skills and experience our athletes gain from our program goes with them into high school and college and many who were former teammates come back to help coach when they can.
Wolfpack donations and sponsors are the backbone of our nonprofit and enable us to run smoothly and focus on supporting our athletes. The generous donations allow us to subsidize the cost of apparel, uniforms, and merch for our programs along with administrative costs and insurance. Every cent of every donation goes directly into making the Wolfpack programs better for our team!