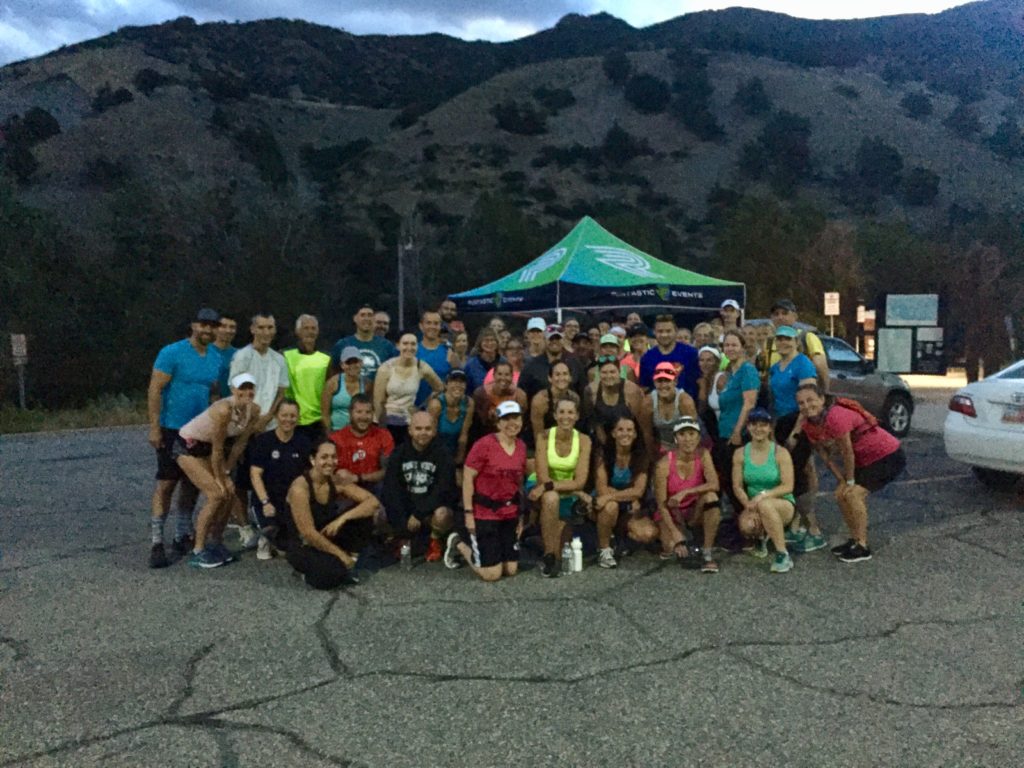 What a Morning!
Waking up bright and early we met at the base of Big Cottonwood Canyon. Members of Run4Fun meet here frequently to carpool up the canyon and run down. This is a popular place to train because of its central location, steep downhill grade, and the safe wide shoulders that runners can use. It is important to train on an incline every once in a while because most of the local races are downhill, and if you don't practice you may be surprised how quickly your legs will get beat up. Even at 6am the air was already warm, promising a hot day ahead. For that, no one was mad about the early start. To everyone's surprise, as runners started down the canyon, dark clouds formed overhead and light refreshing rain came down a couple minutes at a time. This light storm blocked the heat of the sun, and the rain cooled off the warm air.
I was at the bottom of the canyon, setting up the Runtastic Events tent. Powerade, water, clif shot gels, and a sign-up sheet for a race entry giveaway. As runners trickled to the bottom and greeted me in the park and ride, I was reminded why I woke up so early to be there. I met a couple people who were new to the area, and were looking for new partners to run with. I met dedicated runners who were training for their next marathon. And I met fun loving souls who were there to enjoy the fresh canyon air. Regardless of what they were training for, everyone I talked to was cheerful, kind, and upbeat. Grateful for the sponsored run that provided drinks and a place to talk to friends.
With over 50 people there, I am still unsure about the exact number of runners we had show up, as some arrived early so they could get a full long run in before the sun came out. But I do know that everyone that showed up had a good time, and that there were no alarm clock regrets.
Thank you Run4Fun for the great morning!