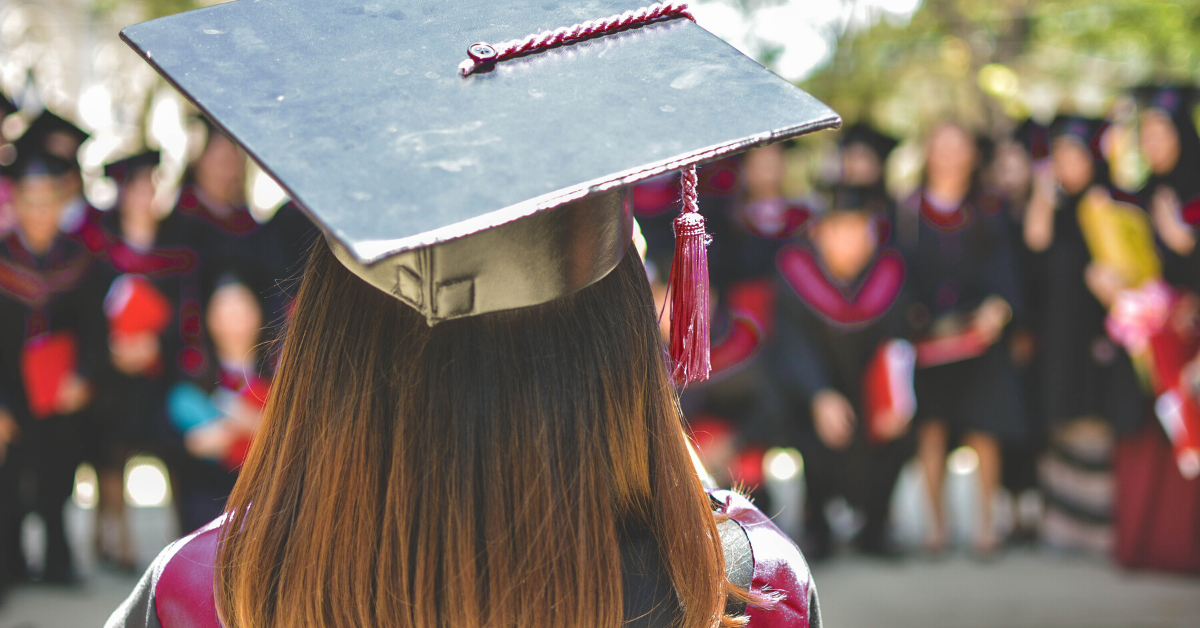 REGISTER

Celebrate Together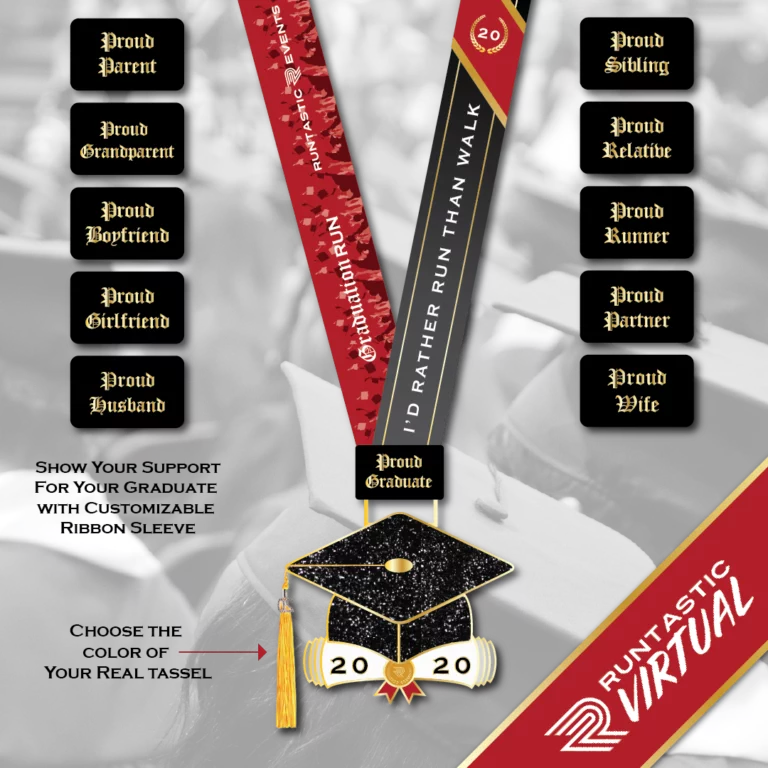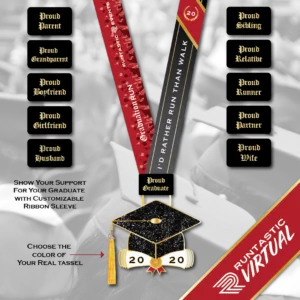 Support your grad or treat yourself to a truly unforgettable commencement. Run together or virtually and share the memory of their accomplishment with a customizable medal to show if you are the parent, bestie, relative, spouse, or are the proud graduate.
You can run the Marathon, Half Marathon, 10K, 5K, or Kids Run! There is something for the whole family to enjoy. Walk, run or jog on the beach, through your hometown, down a canyon, or heck even on a treadmill in your living room.
During this global pandemic, schools have been closed and graduations have been canceled. With all this uncertainty one thing is still clear, the future is still bright! In the words of Doctor Seuss, "Today is your day. You're off to Great Places! You're off and away! You have brains in your head. You have feet in your shoes. You can run any distance you choose."
May your graduation run be the beginning of many more wonderful achievements in your life. After all, wouldn't you rather run than walk?
Date & Location
October 1, 2020
Run anywhere and anytime
Distances
Marathon: 26.2 miles
Half: 13.1 miles
10K: 6.2 miles
5K: 3.1 miles
Kid's Run: 0.5 mile
Current Pricing
Time left to register:
Only 7 hours
Shirt Color
Show your pride with a Graduation Run shirt in your school color.
Tassel Color
Choose the color of your real tassel.
Medal Customizable Lanyard Sleeve
Show your support for your graduate with a customizable ribbon sleeve.


How to Complete the Virtual Run
1. Register to run the virtual Marathon, Half Marathon, 10K, 5K, or Kids Run.
2. Run or walk your chosen distance whenever! You can run indoors, outdoors, or on your treadmill.
3. Don't forget to report your time to be added to our Graduation Virtual Results. The results are just for fun but see where you rank. Submit your Results >
4. Don't forget to show off your achievement by sharing your photos and tagging us @runtasticevents and using #GradRun on social media.
Your Race Bib
You will be able to access them in two ways. One way is through your Profile under the Upcoming Events Tab through the View Pre-Race Bib link.
The second way is via the Pre-Race Bib tab on your Registration Management page by logging onto RunSignup, navigating to Profile > Upcoming Events > Manage Registration > Pre-Race Bib.
Your Race Results
For tracking your distance and time, you can use whatever app or system that works best for you. All we need is the finish time. Your confirmation email will have a link to register your race results. Submit your results: Here
Your BLING & SWAG
Your Finisher Medal, Shirt (Optional), and Sticker will be mailed out to you.
IMPORTANT: Swag will be shipped out once your race results are posted.