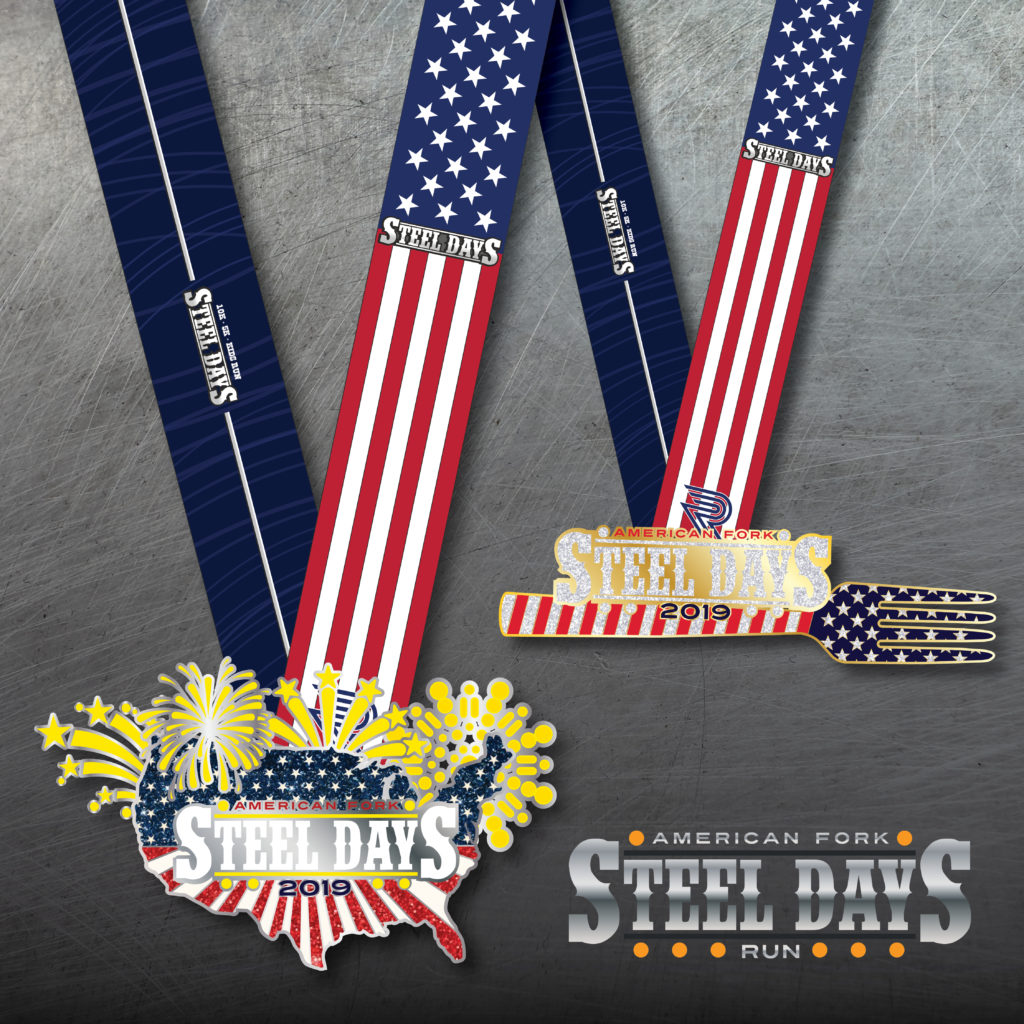 FINISHER MEDAL
Finishers of the 10K, 5K and Kid's Half Mile will earn a large and heavy 4″ diameter 2019 Custom Steel Days Medal!
This year's medal is made of polished silver plating, with the U.S. outline in the background, a glittering American Flag design on top, and  and yellow fireworks above it all.  It's a beautiful, eye-catching design that will be the focal point of your medal collection!
AGE GROUP MEDAL
All age group winners will get an additional Placement Medal made of polished Gold, Silver, or Bronze.  These medals are cut in the shape of a fork, with an American Flag design on top and "American Fork Steel Days 2019" engraved above it. The text for "Steel Days", the flag stripes, and the flag stars will all be glittering white.